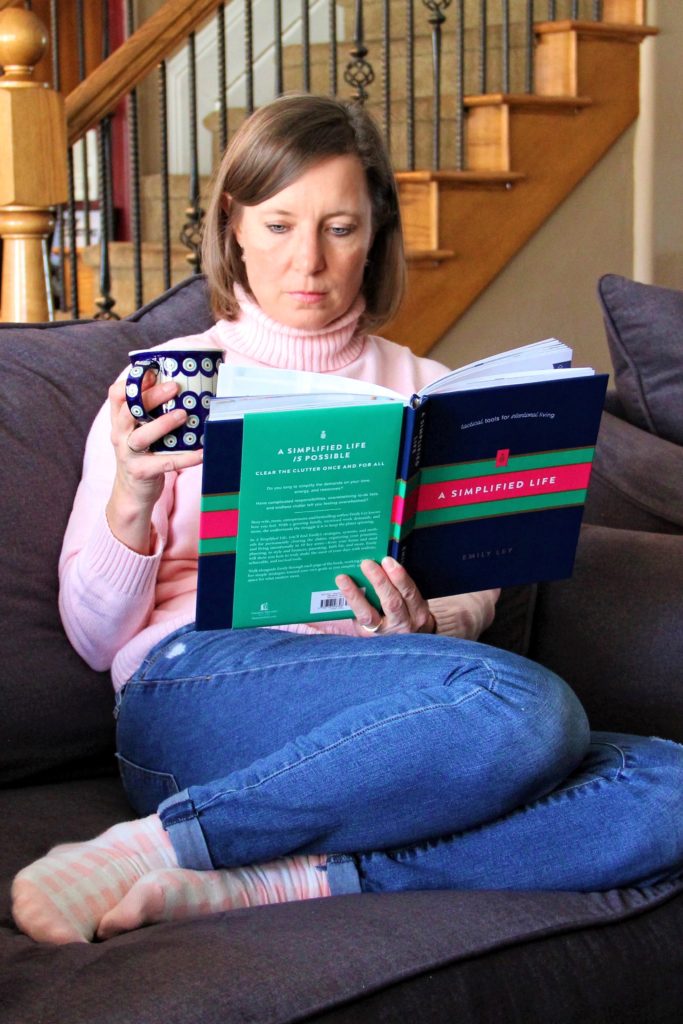 Happy New Year!
I love the start of the new year. For me, it always feels like new beginnings. It's a time to start fresh and rethink life.  I don't think it's a coincidence that the new year comes right after the insanity of the holidays. I am reminded of one of my favorite verses…
Lamentations 3:23 – 24
"The steadfast love of the Lord never ceases;
his mercies never come to an end;
they are new every morning;
great is your faithfulness."
While I am not one to make new years resolutions, I think a yearly goal is a great idea.  My goal for 2018 is to simplify. I am tired of feeling like I run from one thing to the next, dealing with clutter and feeling overwhelmed. I am ready to simplify.  With my youngest daughter graduating high school and possibly heading out of state for college, I want to have time to spend with her, as well as my older daughter and son.  I want to make people a priority instead of stuff. (And maybe some extra time for sewing.)  I want to have time to enjoy life instead of continually playing catch-up. I am adding margin to my life.
I am excited to be reading "The Simplified Life" by Emily Ley. I look forward to implementing the ideas in her book. I smiled last night as I began reading the book.  I sat in my big, comfy chair with my cup of tea.  She starts chapter one saying she pictures the reader curled up on the couch with a cup of steaming tea and there I was, with my cup of tea, reading her book.  Emily Ley and I are going to have a great time together!
You can find "A Simplified Life" by Emily Ley here – emilyley.com or Target  or Barnes & Noble or Amazon or Lifeway