This dress!  I absolutely love how it turned out!  I am a sucker for gingham and ruffles, so it was a win, win. It is also very comfortable and I think that it can be worn many ways.  Dress it up with a pair of heels, dress it down with a pair of sandals, add a pair of cowboy boots for a fun themed look.  It is a great summer dress and will work well into fall.
So the details?  I used McCall's 7542, which is actually a top pattern.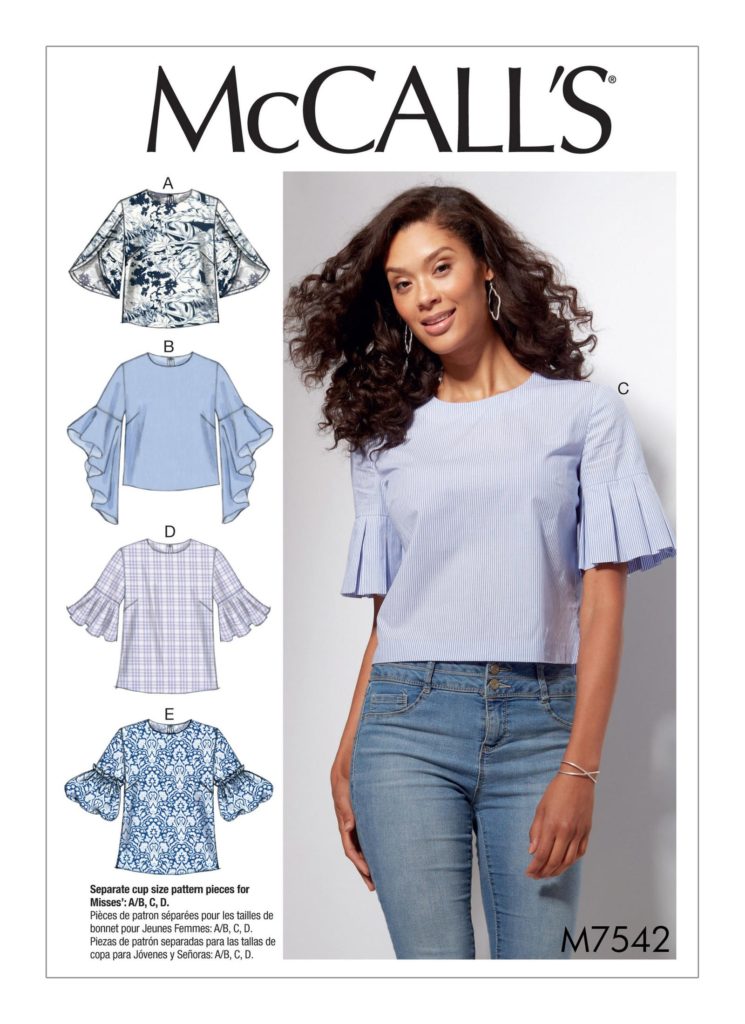 McCall's 7542
My inspiration came from this dress.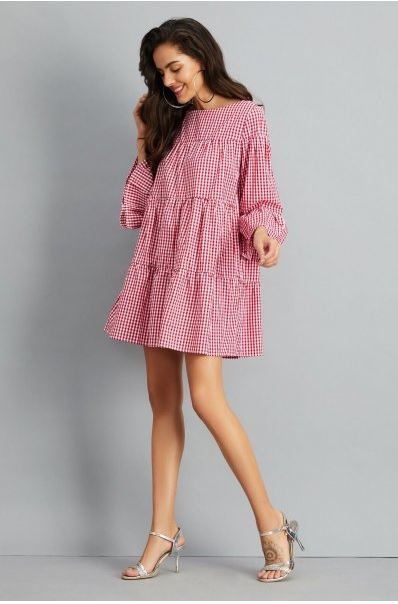 Obviously, I made many modifications to the pattern.  I use View E for the basis.  The main part of the sleeve was lengthened. The ruffle is a single layer instead of a double layer with the end length being about 4″.  The length of the bodice was shortened.  The top two ruffles were each 9″ in length including seam allowance and the lower ruffle was 10″ with seam allowances with a 5/8″ hem on skirt and sleeves. The top ruffle length is 1 1/3 x the measurement of the bodice and each ruffle was 1 1/3 times the previous.  So for my dress, the width of the bodice was about 40″ so I cut two pieces 30″ x 9″.  My second ruffle, I cut two pieces 45″x 9″ (basically the width of the fabric).  The third ruffle, I cut three pieces 45″ x 10″ (three widths of fabric). Because there were three seams for the bottom ruffle, I centered one seam in the back and quartered the ruffle for the remainder of the placement. I also added an invisible zipper instead of the button in the back. It took me 3 yards of 45″ wide fabric.